Libby's Hamburger Patties
teresas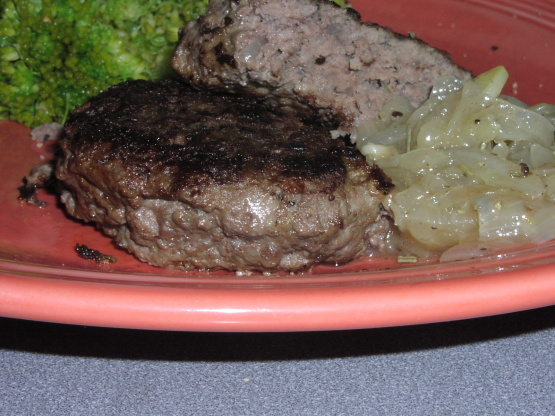 My Mother-in-law's patties. They butcher their own beef and it is very lean. I couldn't get the meat to hang together until she showed me how. They are very good but basic.
Mince the onion finely.
Add ground beef, flour, egg, salt and pepper.
Mix well.
Form into patties.
Pan fry until patties reach desired doneness.