Barb G.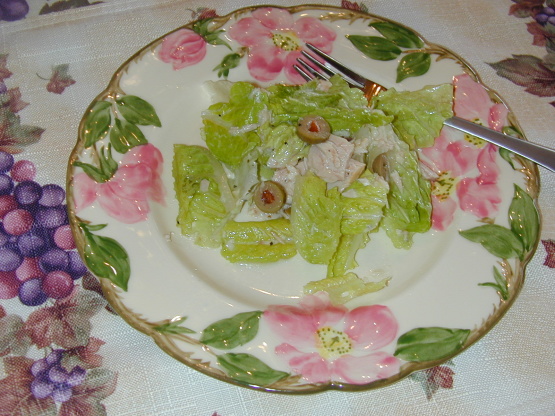 I have adapted this from an Eating Well recipe (April/May 2005). They used green olives stuffed with pimientos instead of kalamatas.
A very fresh lemony tasting tuna salad. I used the green stuffed olives as this is what I had on hand,They are very tasty in the salad. I also cut the recipe in half for the 2 of us. We enjoyed the whole thing for lunch. Carianne, thank you for posting the recipe.
Whisk lemon juice, oil, garlic salt, and pepper.
add everything else and toss!