Debbwl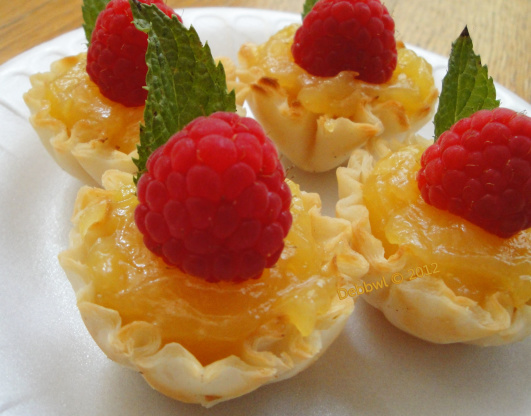 From TOH magazine. These pretty little tartlets would make a great addition to a mini-dessert tray! Times are estimates and don't include chilling time.
In a small, heavy saucepan over medium heat, whisk eggs, sugar, lemon juice, and lemon peel until blended.
Add butter and cook, whisking constantly, until mixture is thickened and coats the back of a metal spoon.
Transfer lemon curd to a small bowl and cool for 10 minutes. Cover and refrigerate until chilled.
Just before serving, spoon lemon curd into tart shells. Garnish with raspberries, mint leaves, and/or whipped cream, if desired. Refrigerate leftovers.