Lemon Blueberry Upside Down Cake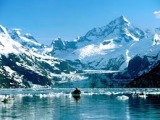 I could kiss Bobby Flay for coming up with this dessert recipe. I love the combination of blueberries and lemon. Trump that with a carmelized blueberry topping over a yummy white chocolate and coconut-flavored cake! Now you're talkin'! *Make sure to read through the recipe so you can have some ingredients at room temperature*
Directions
Lemon Blueberry Topping:.
Preheat the oven to 350 degrees F.
In a 9 inch round cake pan, melt the butter over low heat.
Stir in the brown sugar and cook, stirring, until the mixture is smooth and bubbling, about 3-4 minutes.
Remove the pan from the heat.
Arrange the blueberries evenly over the brown sugar mixture.
Scatter the lemon zest over the blueberries.
Cake:.
Sift the flour, baking powder and salt.
In a large bowl, using a hand-held mixer (you may do this in a stand mixer if you don't have a hand-held) set at medium speed, beat the butter until creamy, about 30 seconds.
Add the sugar and continue to beat until the mixture is light in texture, about 2-3 minutes.
Beat in the eggs, one at a time.
Beat in the vanilla and white chocolate.
On low speed, beat in half the flour mixture until just combined.
Scrape down the bowl and beat in the coconut milk.
Beat in the remaining flour mixture until combined.
Spoon batter over the topping in the cake pan, spreading it evenly over the berries until they are completely covered.
Bake until a toothpick inserted into the center of the cake comes out clean, 45-50 minutes.
Cool in the pan on a wire rack for about 3 minutes.
Run a knife around the edge of the cake to release it from the sides of the pan.
Invert a serving plate over the cake and turn the cake out onto the plate.
Let cool 30 minutes before serving.
Most Helpful
Wow! Great moist cake! It was pretty darn easy to make. I didn't have any white chocolate, but it is still a 5-star recipe. No problems flipping it out of the pan. (And for future bakers, the 1/2 cup coconut milk is the small 5.5 ounce can.)

Fantastic cake! It tastes even better the next day, once the flavors have time to meld. I love the addition of the coconut milk and white chocolate - it takes upside down cake to another level! Thanks for posting. Made for Culinary Quest 2015 by a Toasted Tourist. (Sorry for the terrible photo, tho).

Nothing left to say except I agree it was awesome!! Thanks for posting! Made for Culinary Quest, 2014 PNW Region.