Lemon-blueberry Cake With White Chocolate Frosting
Prep 20 mins
Cook 40 mins
This is a wonderfully tender cake that came from a July 2000 copy of Bon Appetit. It has a blueberry cheesecake sort of flavor that is fabulous! (Please try it according to the directions before altering it as it is a little tricky.) :D (btw, prep time is a total guess)
Directions
For cake: Preheat oven to 350°F and butter and flour two 9 inch round cake pans; line bottoms with rounds of parchment or waxed paper (I used the flour/oil spray with great results).
Sift first 4 ingredients into medium bowl.
Beat butter in large bowl with electric mixer until fluffy.
Gradually add sugar, scraping down sides of bowl occasionally and beat until well mixed.
Add lemon juice and peel, then eggs 1 at a time and mix well.
Beat in dry ingredients in 4 additions alternately with buttermilk in 3 additions.
Fold in berries and pour equally into two pans.
Bake cakes until tester inserted into center comes out clean, about 40 minutes.
Cool cakes in pans on racks.
For frosting: Stir white chocolate in top of double boiler set over barely simmering water until almost melted.
Remove from over water and stir until smooth and cool to lukewarm.
Beat cream cheese and butter in large bowl until blended.
Beat in lemon juice, then cooled white chocolate.
Take cakes out of pans and peel off parchment.
Place 1 cake layer, flat side up, on platter.
Spread with 1 cup frosting- (Don't be stingy with middle layer of frosting).
Top with second cake layer, flat side down.
Spread remaining frosting over top and sides of cake.
Garnish with additional blueberries and lemon slices, if desired.
(Can be made 1 day ahead; Cover with cake dome; refrigerate; Let stand at room temperature 1 hour before serving).
Reviews
Most Helpful
I've made this recipe a few times; it is now my go-to cake for events. I'm not a big cake fan but it's moist and rich without being cloyingly sweet. The frosting goes really well in that theme, too. (I am not a frosting fan, either.) It is a commitment to make but the results will show it. Also, don't let the cake flour deter you. 1 c. cake flour = 3/4 all-purpose + 2 T. cornstarch.
This is a fabulous cake. I was searching to see if it were here before posting it. I made it when the magazine came out for a friend's birthday and I have had to make it every year since. If you are lucky enough to have leftovers, it freezes beautifully. One secret is really spending the time to beat the batter well in each stage.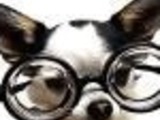 My daughter requested this for her birthday. I made it yesterday, and we LOVED it! I love white chocolate. I used frozen blueberries and it worked out just fine! Thanks for the recipe!