Lemon Bisque - Sugar Free - No Bake
Diana 2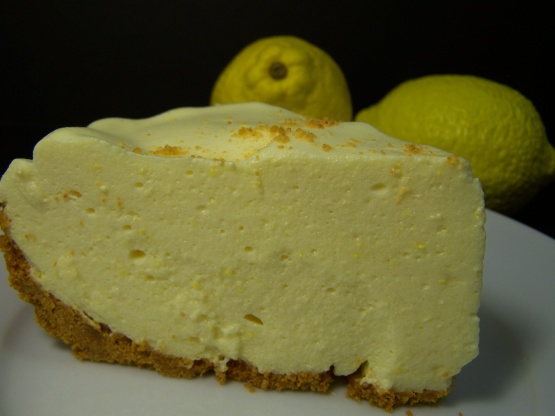 Mama's recipe and my favorite dessert in childhood. A very light dessert to have after a large dinner. Oh, what memories!!!
Chill evaporated milk until icy.
Dissolve jello in boiling water. Add sugar, salt, lemon juice and zest into jello. Cool and let congeal just slightly.
Using an electric mixer, whip icy evaporated milk until stiff and doubled in size. Add to jello mixture in small amounts and beat well.
Mix crumbs and melted butter. Press into a 9x9 inch pyrex dish.
Pour mixture over crust and sprinkle with a few graham cracker crumbs.
Refrigerate. Dessert is best overnight or after 6 hours.
(Note: Preparation time does not include letting milk get icy.).