Leabelle's Sugar Crinkles
KCShell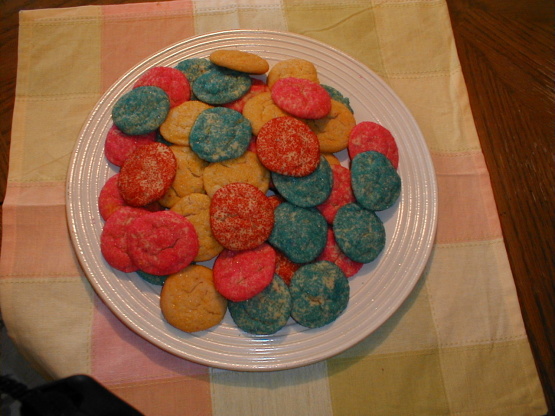 I hadn't made sugar cookies in years because I got tired of all the rolling out and cutting the shapes and trying to get them to the cookie sheet without breaking or otherwise messing them up. A friend shared this recipe with me and I'm back to making them at the holidays.... however, they are delicious any time!
In a large bowl cream together Crisco, sugars, vanilla and eggs.
Sift in dry ingredients into creamed ingredients; mix well.
Roll into walnut-sized balls; dip into plain or colored sugars; place on ungreased cookie sheet.
Bake at 350° for 8 to 10 minutes; cool on wire racks.
Notes: Dip rolled dough half in red and half in green sugars for a bi-color cookie!