Derf2440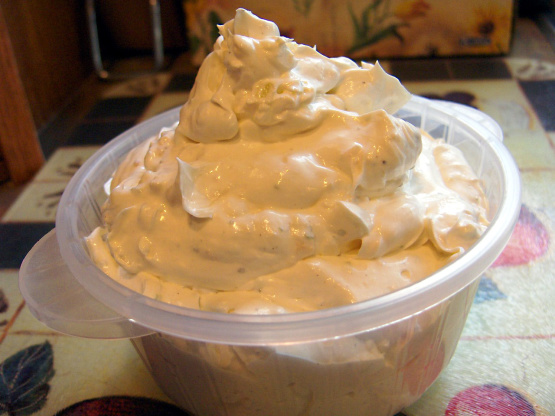 A wonderful spread for bread, baked potatoes, or fish dishes. Melted, it makes a superb dip for shellfish. Refrigeration time not included in preparation time.

The star of Thanksgiving dinner!! It was wonderful on hot biscuits!! Can hardly wait to use it on a French loaf, the flavour is out of this world! My brother in law demanded to take some home with him, so I froze a tube for him. I just made half a recipe and there was a huge amount!! I have frozen what's left to enjoy later. Thanks for posting , will be making it again!!
Whip butter and margarine in mixer or food processor until smooth.
Add remaining ingredients and mix on high speed until the butter turns white, about ten minutes.
Refrigerate until ready to serve.