seesko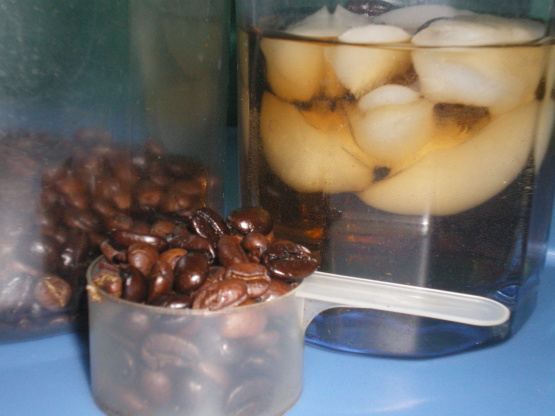 Patron xo Cafe is a coffee infused tequila liquor. I really love it! (***** Zaar wouldn't let me just call it Patron XO Cafe so I had to call it coffee flavored tequila.)

Top Review by seesko
I loved this, but I knew I would because I love coffee. It took me awhile to find the coffee tequila, but the local store ordered it for me. I did garnish with coffee beans, but won't again as my husband didn't like them floating in his drink. However, he did state that this should not be called Ladies Night because he liked it very much. Made for photo tag.
In a shaker full of ice, combine all liquors.
Shake until very well chilled.
Strain into a martini glass.
Garnish with coffee beans if desired.