Boomette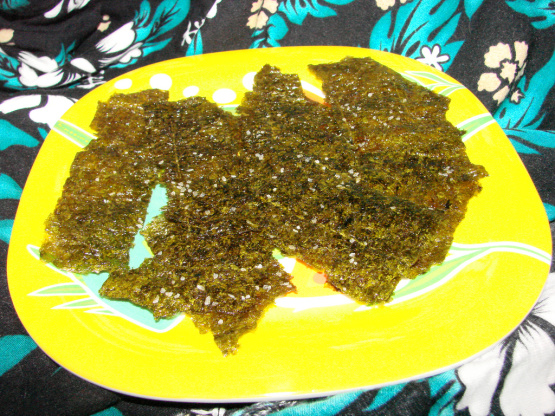 Use this to pick up clumbs of rice for a great snack. From Bittman's, "The Best Recipes in the World."

I just wanted to say I found myself addicted to store bought (Annie Chun's) nori snacks. I tried and tried to replicate the crispiness at home and now finally found this wonderful recipe. there are delicious and way more healthy (and addicting) than any other snack my family has had!
Preheat oven to 400.
Brush each sheet of nori with sesame oil and sprinkle with salt. Put on a baking sheet. Roast until crisp, about 10 minutes. Remove and cut into strips or quarters.