Kofte - Turkish Meatballs
SueVM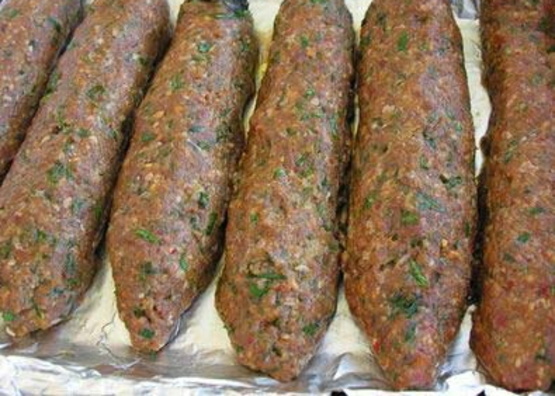 I learnt to cook rustic dishes from Cyprus, (which I still make today). Here is my ex MIL's recipe for Kofte which I serve in pita bread and a salad.

This was great!!! Thanks for sharing
In a bowl add all the ingredients and lightly combine mixture. Set aside in the fridge for the flavors to meld at least 2 to 4 hours.
Form the mixture into balls then roll between your palms into sausage shapes.
Add a little olive oil on a cookie sheet covered with foil and bake for 35 to 45 minutes at 350 degrees or until Kofte is cooked through.
Serve with pita bread and a salad.