alligirl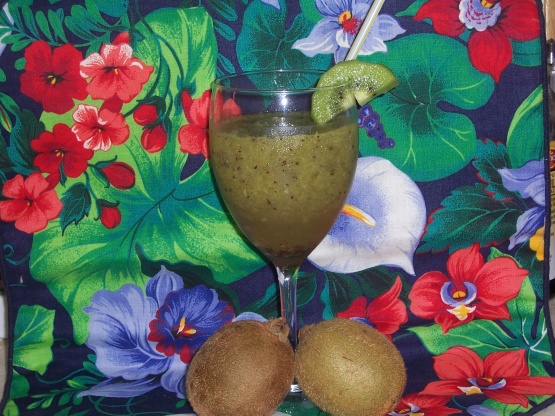 How about a nice refreshing GREEN drink for a change!

I used Myer's dark rum and this drink is yummy! I love the idea of having fruit with my afternoon cocktail I used about 1 tsp. of sugar. I can't wait to have this on a hot summer day! Thanks, Sydney Mike, for a great green drink!
In blender, blend until smooth, all ingredients, except the last 2 kiwifruit slices.
Garnish edge of two stemmed glasses with a slice of kiwifruit, & serve.