K9 Owned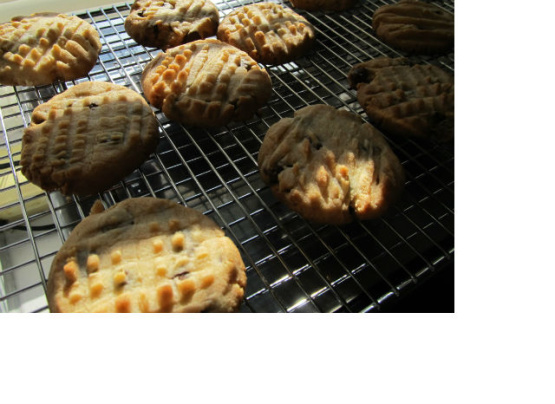 This is New Zealander version of chocolate chip cookies. There are no kiwis or Kiwis harmed in making this recipe. As the recipe name indicates, they are crispy, rather than soft.
Having a kiwi mum we grew up on these as kids - now having kids of my own they are still a family favourite - best biscuits around - very quick and easy to make - even my 2 yr old daughter helps with mixing
Preheat the oven to 180°C
Beat the butter and sugar until pale and creamy.
Add sweetened condensed milk and vanilla and mix well.
Add flour, baking powder and chocolate, mixing to firm dough. Add a little extra flour if the dough is sticky.
Roll into balls and place on a cold greased tray. Press gently with a fork.
Bake for 15-20 minutes until golden.
Cool on a cake rack and store in an airtight container once cold.