King Tut's Vegetable Wrap
mliss29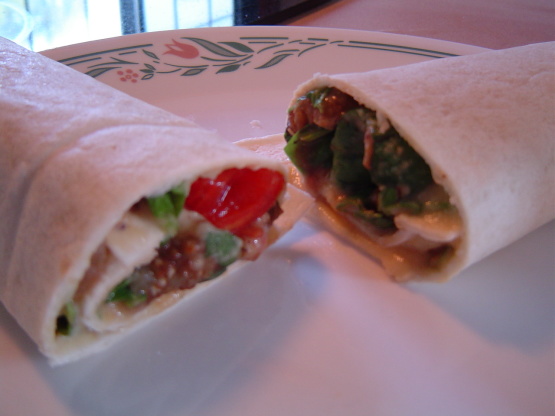 Very simple seasonings that enhance the fresh vegetables.
In a large nonstick skillet, add olive oil.
Heat over high heat until almost smoking.
Add eggplant to the skillet and season with kosher salt and pepper to taste.
Stir eggplant frequently; cook about 5 minutes, or until browned on all sides.
Take off of stove burner; add 2 teaspoons of lemon juice and the vinegar; toss to coat.
In a large bowl, add spinach and tomatoes, toss to mix.
Add kosher salt and pepper to taste; add remaining lemon juice and eggplant; toss to mix.
Spread the hummus evenly onto the tortillas, leaving at least a 1-inch border around the edges.
Spoon filling onto tortillas; roll-up/wrap.