diner524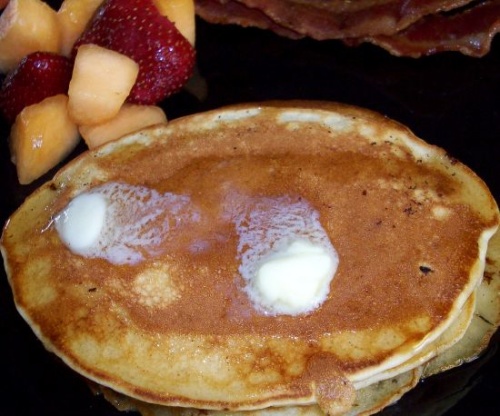 My 3 Boys LOVE these...they ask for them at least 2-3 times a week for breakfast. I've tried cheating a few times by purchasing the "just add water" pancake mix and they always know the difference and say they like these better! Sometimes I add mini chocolate chips to them.
mix all ingredients well, grease unheated griddle or skillet over medium heat until hot. cook pancakes until golden brown.
add maple syrup or jam if you'd like.