Kate's Afternoon Wine Cooler (Zwt - France)
Jaudon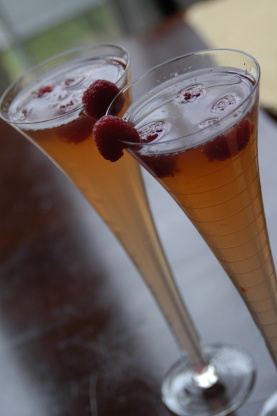 Finally Captain Kate! Here I am w/your belated birthday present. This is a little something light I've found refreshing in the afternoon when I'm busy doing my ZWT cooking! It's tasty, goes down really fast & smooth & doesn't cloud your mind when you're measuring ingredients either!
Great, tasty wine cooler!! I am not a big wine drinker, but love to use them in cooking recipes and my sister likes to drink Chardonay and I had some left from her last visit, so I chose to make this drink. It is still quite warm here in Florida, so this was a nice afternoon cooler!! Thanks for sharing the recipe and congrats again on your win in the football pool!!
Combine all ingredients, find yourself a very tall glass, enjoy & then have another!
Note: Sorry about the Riesling, Kate. It's a personal favourite, but you can sub a favourite French choice. :-).