Karl's Favorite Cucumbers
NELady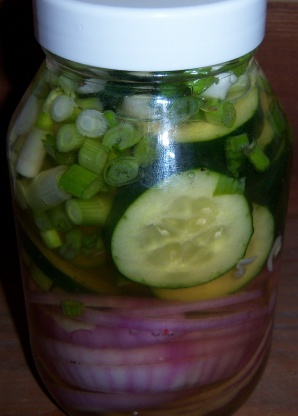 My brother-in law eats these like candy. Every summer meal has them on the table. The other guys in the family like them too. They're crisp and sour. We usually double the recipe.

I love this recipe, very easy to make. I don't think it is possible to make too much, it doesn't seem to last long enough.
Put cucumbers and onions in small bowl.
Add remaining ingredients.
Stir well.
Chill.