Lolliie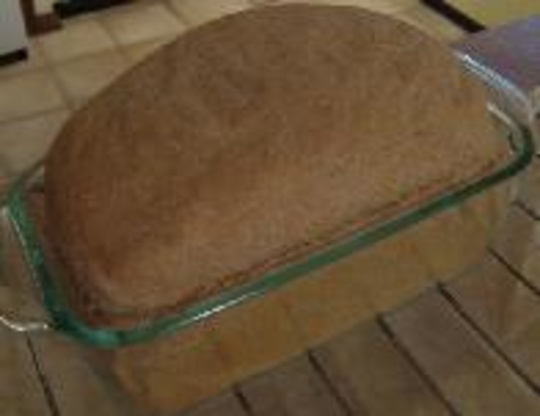 Got this from a website named 'all creatures' they've got lots and lots of bread recipies that has no fat, oil, sugar, salt or eggs so it's basically ALL natural. If you're not too fussy about the taste and more concerned about healthy eating - go for this bread! it's very simple. The bread is dense though, but the taste is still ok!
Dissolve the yeast with 1 cup of the water in a large bowl.
Gradually add the flours while mixing continually.
Add the remaining water a little at a time while mixing (NOTE: if the dough is stil too dry, add a bit more water).
Knead the dough on a floured surface for 10 minutes or until it's smooth and not too dry.
Put it back into the bowl and over it with a damp cloth and let rise in a warm area for 20 minutes or until the dough has doubled.
Knead the dough again for another 5-10 minutes and put it back and let it rise for 10 minutes (use more flour if the dough becomes sticky).
Shape the dough into a loaf, a 'cob' or baguettes etc., or alternatively use a breadpan (I usually put baking paper in the pan so no oil is needed).
Bake at 150 degrees C for approximately 30 minutes, but it might require more or less time depending on you oven.