50% Whole Wheat Bread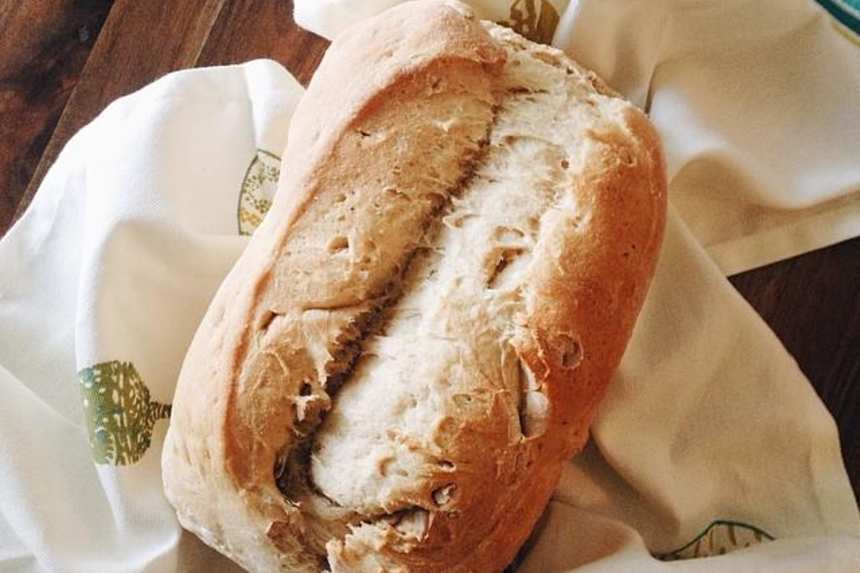 photo by Kelsee T.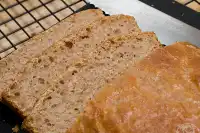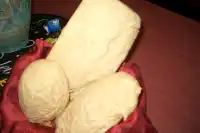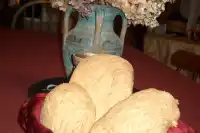 Ready In:

3hrs 5mins

Ingredients:

7
directions
Put the ingredients into the bread machine pan in the order listed (and as accurately as possible).
Select the whole wheat bread cycle (usually takes 3 1/2 hours).
Remove from the pan when it's done and let cool for 15 minutes before slicing.
During the summer I reduce the yeast to 1 tsp because it seems to rise so much more during the summer than the winter. Or you could increase the salt slightly (salt kills the yeast so it doesn't rise out of the machine!) So if you're getting a really huge loaf (and some of you have) try one of these 2 things and it should be better for you. For some reason atmospheric pressure (which varies according to seasons) makes a difference in how a bread rises. Enjoy!
Thanks for all your great reviews! Another thing I've been doing to make this even healthier is adding 2 tablespoons of ground flax seed with the flour. It doesn't really change the flavour but adds some good for you omega 3s!
Reviews
I LOVE this recipe. I have started using this instead of buying store bread. My kids both love it and so does my picky husband. I use the honey version as I dont like the taste of molasses. I recommend it for anyone with a bread machine they dont use. This recipe will also scale down to a one pound loaf and turns out just right!!!

 

Great loaf of bread! I don't have a machine so I have been making this by hand . I mix the water and yeast first, add the wet ingredients, then the dry. Knead for 20 minutes, rise 1 hour, punch and form in pan, rise 1 hour (as SponGe has done), then bake at 350 for 1/2 hour. I have tried using all molasses, half molassas and half honey ... both are great. This even worked for me with 100% freshly ground hard red wheat flour! Yum. I make 1 or 2 loaves a week :)

 
Tweaks
I've been using this as my everyday bread too, thanks for posting! Over tiime, I have made a few changes: <br/>I use about a tablespoon of butter instead of margarine<br/>I don't like sweet bread, so I leave out the molasses<br/>Use milk instead of water for extra flavor<br/>Add about a tablespoon of wheat gluten for extra chewy-ness<br/>Like other users, I use the dough cycle of my bread machine, then do the second rise in a well floured Dutch oven (!) in which I then bake the bread. The pot helps recycle steam, which gives this bread an awesome crust.<br/>On crazy days I add a cup of (c)raisins and two teaspoons of cinnamon for a great breakfast treat.<br/>Thanks again for a great base recipe!

 

I used the Breadman Plus on the Whole Wheat 2lb setting (4hr 30min). Used heaping measurements for the honey, I like honey :) Substituted the margarine with the stick form of "I Can't believe it's not butter (original)", about 72% fat content, softened in microwave for about 10 seconds. Used Bread Flour. All else exactly as recipe states. This was the first 2lb loaf I've tried, always made 1 1/2lb loaves before. Came out great! Will be using this recipe for making my lunch sandwiches for work. The loaf filled up the machine completely, lol. Might try a litle less yeast next time like the recipe author suggests, or maybe not. I may also play around with the ratios of wheat vs bread flour, want to see how much wheat I can add and still have the light texture to it. I'll add some pics soon.

 

I selected this recipe as the first to try w/ my new ABM... and was glad I did. I used honey instead of molasses but next time I will try molasses. The bread rose well and had a good flavor. Texture was light for a bread w/ whole wheat flour and I did enjoy it. Definitely a repeat-er recipe! Thanks for sharing this recipe w/ us!

 
RECIPE SUBMITTED BY
I live in Ontario, Canada and am the stay-at-home mom of 5 young children. They provide me with lots of fun, entertainment, exercise, and work! I also love to volunteer at our church and school. When I have a minute to myself, I grab a book and a coffee and read, read, read.
View Full Profile