Jolean's Crock Pot Old World Sauerkraut Supper
This is a German recipe that my Mom made for us every New Year's Day. Although my siblings didn't care for sauerkraut, Mom INSISTED that we eat pork & sauerkraut for good luck on New Year's Day back in the 70's. Well, this is the recipe that we ALL loved, and I handed it down to my kids as well...A true tradition in my family, and a recipe that I found in one of Mom's Crock Pot Cookbooks from 1970, but tweaked just a bit so we all would like it! Truly yummy, totally filling, and the switch-up she made to using "Bavarian" sauerkraut makes all the difference in taste! Both of my ex-DH's love this recipe and brag about it to other people to this day...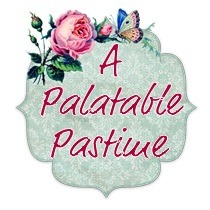 How heartwarming and comforting! I often make a variation of this kraut dish on occasion, although I rarely, if at all, have added potatoes to the mix. I really enjoyed them here! Using the crock pot makes the sauerkraut really tender. I am sure I will be using this variation again in the future! ~Sue
Fry bacon until crisp. Drain (reserving drippings in pan) and break into small pieces. Add flour to the bacon drippings and blend well until slightly golden brown.
Stir in sauerkraut (and liquid from 1 can). Mix well and saute for 5 minutes.
Place sauerkraut mixture, crumbled bacon and sausage pieces in crock pot.
Add all other ingredients. Mix together thoroughly.
Cover and cook on Low 7 to 9 hours.
Salt & pepper to taste, but you may not need it!