Johnny Jalapeno's Ranchero Breakfast Wrap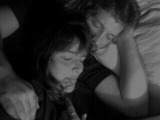 Johnny got this one all the way from Mexico. The unused Ranchero sauce will keep in the refrigerator for over a month.
Directions
In a skillet over medium heat, combine tomatoes, jalapeno, onion and garlic. Add the oregano, chili powder, and salt and allow to cook about 10 to 12 minutes, or until onions are translucent. If sauce appears too thick, dilute with up to 1/2 cup water.
Ladle half of sauce into a food processor or blender and puree. Combine back with remaining half of sauce and serve warm.
In corn tortilla layer iceberg lettuce, Jack cheese, sunny-side up eggs. Top with Ranchero sauce.
Most Helpful
Enjoyed the ranchero sauce very much. Used 1 cup drained canned petite diced tomatoes and almost 2 jalapenos, and ended up with 1 cup of medium-spiced sauce. Next time I will warm the tortilla, use cheddar cheese instead of Monterey Jack, and use scrambled egg instead of a sunny-side up fried egg; then I can wrap it up and each like a breakfast sandwich. We ate 2 so the remaining sauce and petite diced tomatoes will flavor rice. Made for Please Review My Recipe.

These are delicious! I made a full recipe's sauce, yet only a quarter of the wraps because it was for DH and I. Worked beautifully, with a little sauce left over. Thanks, 2Bleu! Made for Photo Tag.

Darn, I knew I should try this when company was here. I'm trying to "cut back intake"! I did full recipe and they are delicious. Ate half my self, froze 3, and 3 in refrig for tomorrow as a left over. Very good and easy and a full 5 stars on this recipe. I plan on using at a Cinco de Mayo Fest in May.