Jelly Crystal Biscuits (Cookies)
Jewelies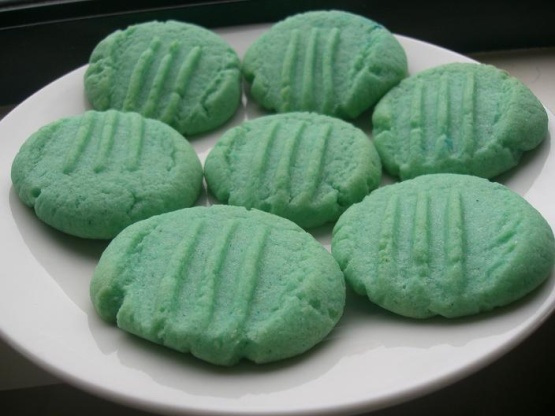 I found this suggested on a New Zealand recipe forum when I was searching for recipes to use up some jelly crystals. My girls had a lot of fun making their *blue* biscuits and now have plans to make *green* ones!!! Great for a rainy school holiday day.
Preheat oven to 180°C.
Cream the butter, jelly crystals and sugar together in a mixer.
Add egg and beat well.
Add the sifted flour and baking powder and mix until well combined.
Place in teaspoonful sizes on a oven tray. Flatten slightly with a fork.
Bake for approximately 10-12 minutes.