Jasmine Martini for Lovers
Rita1652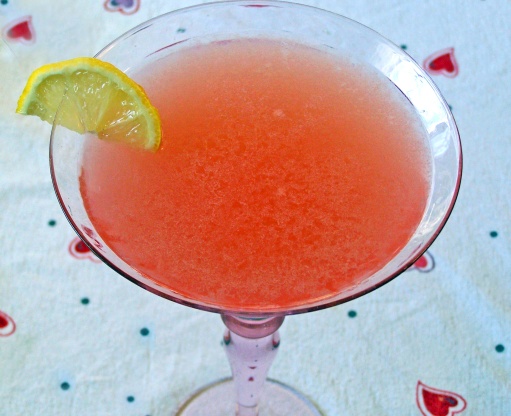 My new favorite Martini. I'm a lover of gin and Campari and the 2 of these together is seductive. Campari's an Italian alcoholic aperitif obtained from the infusion of bitter herbs, aromatic plants and fruit in alcohol and water. Secret recipe originally developed in 1860 by Gaspare Campari in Milan. With its distinct red color, aroma and flavor, Campari is a symbol of passion. Campari is a bitter aperitif made according to a Campari is the result of a unique blend of aromatic herbs mellowed in selected spirit. Campari has an astringent, bittersweet flavor to me it's like pink grapefruit.
Place ingredients in a shaker fill with ice. Shake very well and strain into a chilled martini glass.
Garnish with a lemon slice.