loof751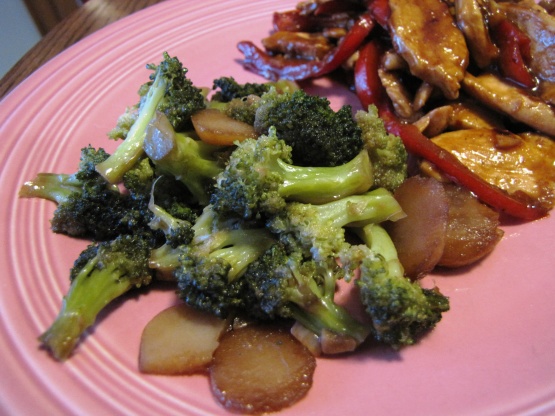 From All American Vegetarian cookbook. Serve over steamed rice!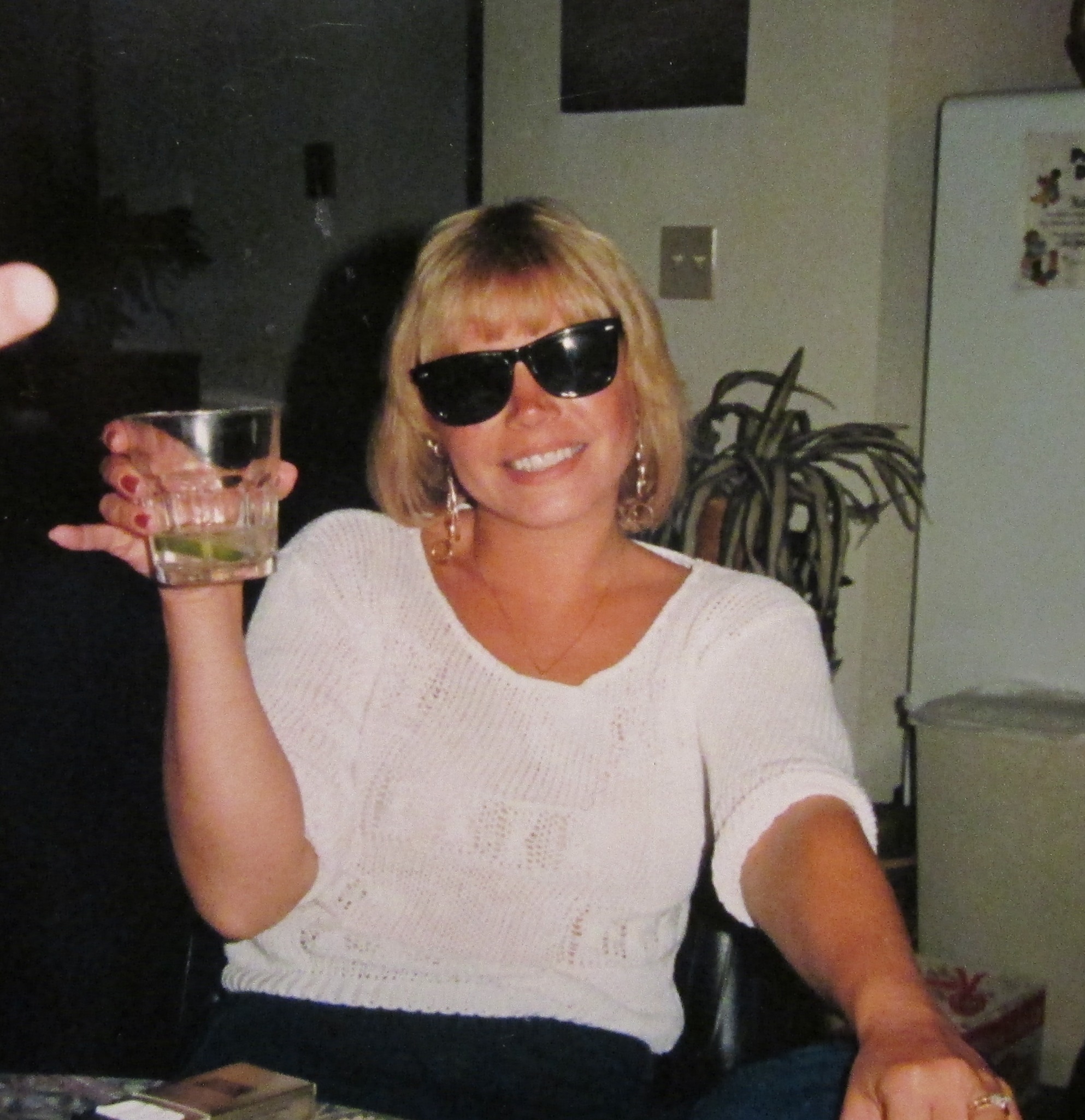 We liked this alot even with the sweetness, and my husband fell in love with it, and took the rest to work for lunch! And trust me, this is a meat and potatoes guy! I was also, as magpie said, worried a bit about the brown sugar and the gin, but what the heck, throw it in and see what happens, and it was wonderful! A little sweet and broccoli on the tender-crisp side. SO GOOD!
Cut broccoli up into florets. Slice stems.
Bring a pot of salted water to boiling. Blanch the broccoli for about 2 minutes but no longer than 3 minutes. Drain and rinse with cold water. Set aside to drain.
Heat the corn oil in a wok on medium-high heat. Add the ginger and garlic and sautè for about 1 minute. Be careful not to burn! (Reduce heat if necessary.).
Add the drained broccoli, black pepper and water chestnuts to the wok. Stir fry 1-2 minutes.
In a small glass bowl, whisk together the soy sauce, brown sugar and sesame oil. Add to the broccoli.
Add the gin, cover wok and cook 1 minute.
Transfer to a platter and serve hot.