Jack Pine Savage Venison Roast
18TH CENTURY SOURCE BULL COOK AND AUTHENTIC HISTORICAL RECIPES Shadows Note: This takes a lot of work to prepare but it is some of the best venison you will ever eat. I have served this to people that say they don't like venison, they came back for seconds. Cooking time will vary with the size of the roast.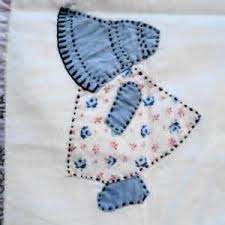 This is one of the best venison roast recipes I have made. I have used the vinegar/water and salt blend to marinade venison before but the herbs and spices had a special touch. and the smoky bacon enhances the flavor of venison. I will definetely be making this again.
Remove all fat from the venison.
Mix the water and vinegar in equal portions, enough to cover roast.
Add a tablespoon of salt for every quart of water.
Add the bay leaves , cloves, and chopped garlic to this mixture.
Using your knife run it into the meat every square inch to allow the liquid to penetrate.
Place the roast in this mixture and allow to stand for 24 hours in a very cool place.
Remove the roast from the liquid and drain.
Rinse slightly in cold water and dry with a cloth.
Put the roast where it is cold for an hour or two until the meat is cold and firm.
Salt and pepper the roast well.
Get a piece of suet and some bacon.
Cut both into pieces about 3 inches long and 1/4-1/2 inch thick.
Using your knife push the point into the top of the meat and then push forward to make an opening in back of it.
Place the pieces of suet and bacon into this opening.
Do this once for every square inch of the roast.
Now lay strips of suet and bacon on top of the roast completely covering the top.
Place the roast in a roasting pan or dutch oven.
Put 1/4 inch of water or wine in the bottom of the pan.
Roast slow in a 325f oven until done.
**If using a dutch oven place the majority of the coals on the lid.**.
Baste frequently with the juices from the pan.
Keep the liquid level in the pan to 1/4 inch.
Do not over cook.
It will take about 25-30 minutes per pound.
If you wish you can roast vegetables with the roast, this will help keep it moist.