Italian Sweet and Sour Chicken
2Bleu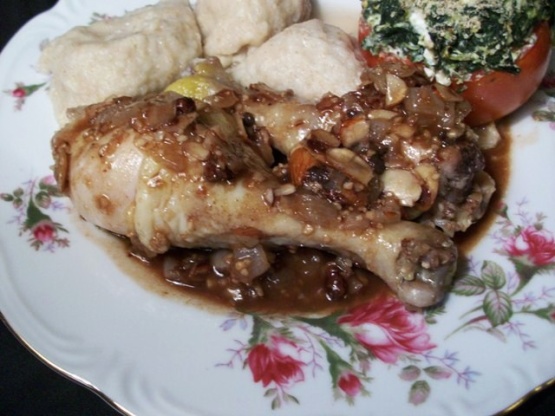 This is slightly unusual, but don't be put off by the chocolate! Try serving it on polenta.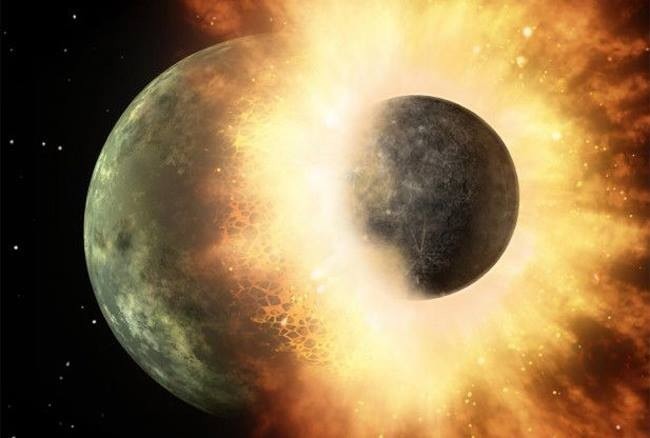 Top Review by 2Bleu
I kept true to the recipe as much as possible with the ingredients on hand. the only changes I had to make was to omit the sultans and use sliced almonds in lieu of the pine nuts. This is a very unique recipe that is easy to prepare. That said, I think we'll keep chocolate to desserts. We have had sweet chicken before, even with vanilla that is quite delicious, but we won't be mixing chocolate with poultry again. Sorry Kitzy, this one just didn't work out for us.
In a non-stick frying pan gently fry the onion, bacon and garlic for 5 minutes. Add the sugar and the chicken and fry gently for another 5 minutes, turning frequently.
Add the bay leaves, vinegar and stock and bring to the boil. Reduce the heat, cover and leave to simmer gently for about 35 minutes or until the chicken is tender.
Remove the chicken pieces and keep warm.
Stir the sultanas, chocolate and pine nuts into the sauce and cook for another 5 minutes.
Arrange the chicken on serving plates and spoon the sauce over.