Italian Ground Beef Dinner
Lainey39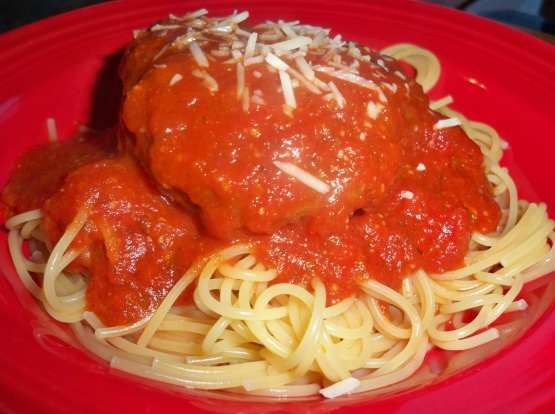 This quick italian supper is great on a busy day. Lots of flavor.

I loved this one inez, you are fast becoming my favorite recipe poster. I have never been able to make a good spaghetti and meat ball dish and I have tried many times but this one turned out great. I didnt change a thing. Thanks.
Mix the first 7 ingredients.
Add ground beef, and 3 T parmesan and mix well.
Shape into 6 patties.
Brown patties for 2 minutes per side.
Mix tomato sauce and italian seasoning, pour over patties.
Reduce heat,cover and simmer for 15 minutes.
Place spaghetti on plate.
Add pattie, and spoon sauce over.
Sprinkle with remaining parmesan cheese.