Isabella's Gnocchi With Tomato and Eggplant Sauce
This recipe was made on Australian Junior Masterchef by the winner 12 year old Isabella.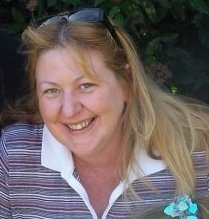 Top Review by Jubes
Reviewed for May Recipe Swap 2011 in the Aus/NZ Forum- I loved these Pat. I used sorghum flour and added in 1 teaspoon of xanthan gum to make mine gluten-free. THe gnocchi were delicious. I just used a bottled sauce, but next time would love to try the eggplant sauce.
I didn't get to take a photo as my battery was flatm but for anyone wishing to check the masterchef site the pic looks awesome - http://www.masterchef.com.au/ricotta-gnocchi-with-eggplant-sauce.htm
Season eggplant well with salt and set aside for 20 minutes (this will remove any bitterness).
Meanwhile or the sauce, heat 1 tablespoon oil in a saucepan over medium heat and then add garlic, tomatoes and sugar and season with salt and pepper and then bring to the boil and then reduce heat to low and simmer stirring occasionally for 8 minutes or until thickened and stir in shredded basil.
Rinse eggplant and pat dry.
Heat remain oil in a large frying pan and cook eggplant for 6 minutes, turning, or until golden and then drain on paper towel, then stir into tomato sauce, set aside.
For the gnocchi, place ricotta, parmesan (or pecorino), egg, nutmeg and 35 gram (1/4 cup) flour in a bowl and season with salt and pepper and using your hands mix to form a soft dough, add remaining flour and mix to a stiff dough.
Transfer dough to a floured surface and roll into 4 logs.
Cut each roll into 8 pieces and gently roll each ball of gnocchi over the back of a fork to create little ridges.
Bring a pot water to the boil and cook gnocchi for 2 minutes or until they rise to the surgace and remove with a slotted spoon.
Add drained gnocchi to the pan of sauce and then stire over a low heat until armed through.
Divide among bowls and then serve with extra basil and parmesan (or pecorino).