Improved Frozen Cheese Pizza
megs_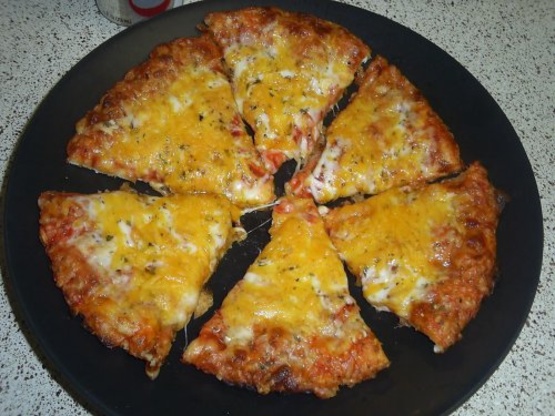 This isn't really cooking, but it's a cheap and easy way to have almost home-made pizza fast. It's great for starving college students. This is a good source of protein, calcium and vitamin A, and we used to get 5 frozen pizzas for $10.

Yum! This really did make my simple pizza much tastier! I used provel cheese and oregano on a Tostino's pizza for lunch and Wow! Thanks so much for posting this tip!
Sprinkle oregano over the pizza.
Sprinkle cheese over the top.
Add any other desired toppings (mushrooms, browned ground beef, shredded parmesan cheese, etc.).
Bake for about 20 minutes at 425F or until the cheese is hot and bubbly.
Slice and serve.