Impossibly Easy Ham & Swiss Pie
Posted by request; I've not tried this. Would be a quick weeknight meal; I also think it'd be good to add mushrooms. From a Bisquick cookbook.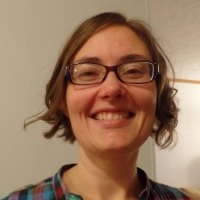 This was all right. But the cheese and edges got all brown before the biscuit stuff was cooked through so I had to pull it. Crunchy almost burnt outside with a gooey undercooked inside. Just not working for me. But I think it would have been a lot better if it had cooked right because even eating it the way it was it wasn't horrible.
Heat oven to 400*.
Grease 9-inch pie plate.
Sprinkle ham, cheese& onions onto pie plate.
Stir remaining ingredients until blended; pour into pie plate over ham/cheese.
Bake 35-40 minutes or until knife inserted into pie comes out clean.