flower7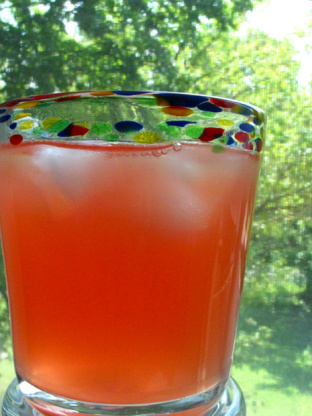 This was found in the Montreal Gazette a few summers ago. At that time I really wanted to give this a try, but I still haven't gotten around to it. Maybe this summer I will.

I have made this recipe so many times (usually double it) and love it! I reduce the sugar to 1/2 cup and use 1/4 cup lemon juice as I rarely have whole lemons on hand. Thank you for this tasty way to use rhubarb. :)
In a large heavy saucepan combine the water and the rhubarb.
Bring to a boil and then let simmer until tender about 20 minutes.
Strain, and add the juice of one lemon and the sugar (more or less, to taste).
Cool well, and serve over ice in tall glasses.