Kiwiwife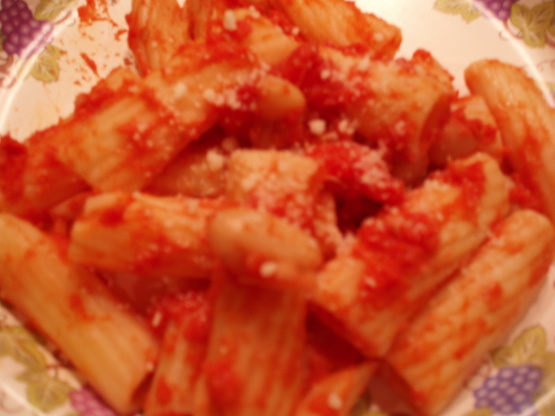 This was the first meal my dad & I created after Hurricane Wilma last year when power returned after 2 weeks! Comfort food all the way! Easily doubled or tripled!

Simple, tasty, healthy and inexpensive. What's not to love? Thanks so much for sharing the recipe.
Open cans of tomatoes and pour into large skillet. Cut up whole tomatoes with knife, releasing juices.
Sprinkle with garlic salt.
Simmer for 15 minutes.
Add drained beans.
Boil pasta water and add pasta.
Cook acording to package directions
Add cheese to sauce & stir, simmer till pasta is done.
Drain and add to sauce
Sprinkle with extra cheese.