KateL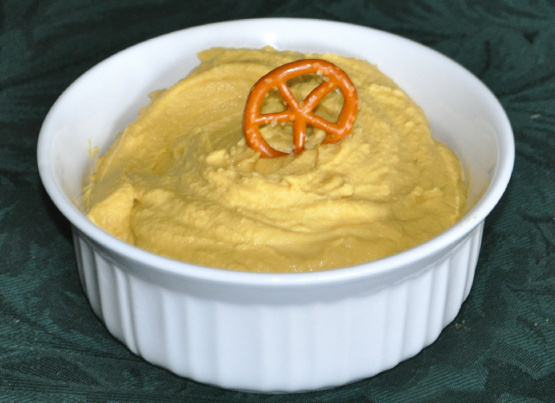 This was the result of accidentally over-salting a batch of hummus for my little one and looking for a way to cut the salt. Now I look at it as a great way to get veggies in! Be careful with the seasonings if you give this to kiddos; some prefer it mild (not mine!!).

Top Review by KateL
Tasty hummus, the lemon stood out. It would be helpful to give a starting amount of water, I added at least 1/3 cup, but may have lost count of my tablespoons. I used 1 teaspoon of garlic powder and about 1/8 teaspoon of salt (most people would want more). Made for Veggie Swap 36.
combine ingredients in a blender or food processor and puree, adding water until you reach desired consistency.
serve with pita chips, crudites, or as a sandwich spread. My son loves it with pretzels, just like his mama!