Kana K.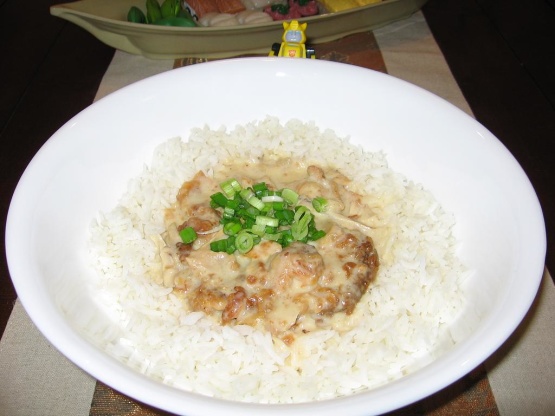 Delicious grinds brah ! polynesian comfort food.

Wow, this is incredible! I made this tonight with leftover chicken tenders that I marinaded in the marinade from recipe #137142 Asian Grilled Pork Chops (great with pork, but even better with chicken) and we loved it. Super easy to put together with wonderful, comforting results. Thanks, Kana Kahuna!
Cook green pepper and garlic in oil until tender.
Blend in soup and pineapple juice; add chicken, pineapple tidbits and soy sauce.
Heat, stirring occasionally.
Add macadamia nuts prior to serving.
Serve over rice or noodles.