Ms B.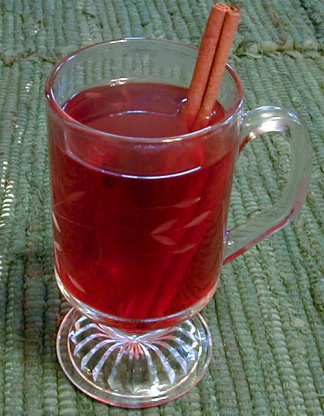 Another warm beverage for those crisp autumn and brisk winter days! Wrap me up in a blanket and show me the fireplace!

I thought this was delicious. I never change the recipe when I plan on rating it. If you change it, then you shouldn't rate it because you then are not rating the recipe that was written and do a disservice to anyone else wanting to know how it turned out, which was perfect, just the way it was written. Thanks SilentCricket. Sorry for the run-on sentence.
In large saucepan, combine ingredients.
Bring to a boil.
Reduce heat; simmer uncovered 10 minutes.
Remove spices.
Serve warm.