livie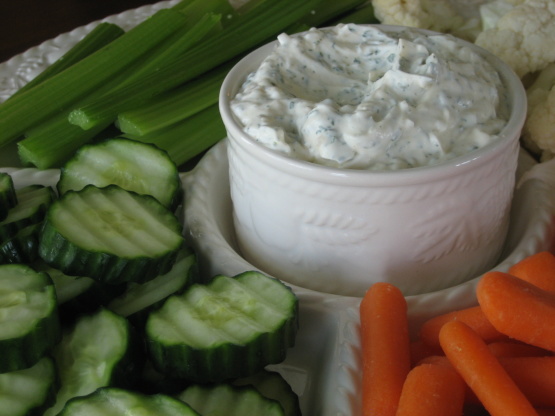 This is always made when having a family party or gathering. Everyone always loves it and asks for the recipe! So much better than the store bought dips.

Been making this dip for years and love it! Only change I make is I grind up all the herbs first in my blender (or coffee grinder would work) before mixing in. So good!
Mix all ingredients together till combined well. Cover and let chill in refrigerator at least 3 hours (overnight is best). Serve with fresh cut vegetables or potato chips.