Homemade Texas Chips With Guacamole Spread
GeeWhiz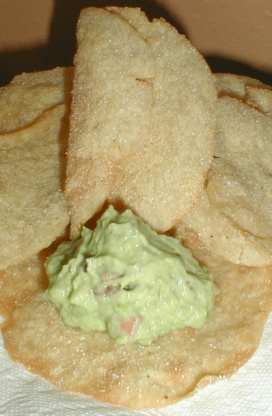 A hearty appetizer, with great Southwestern flavor!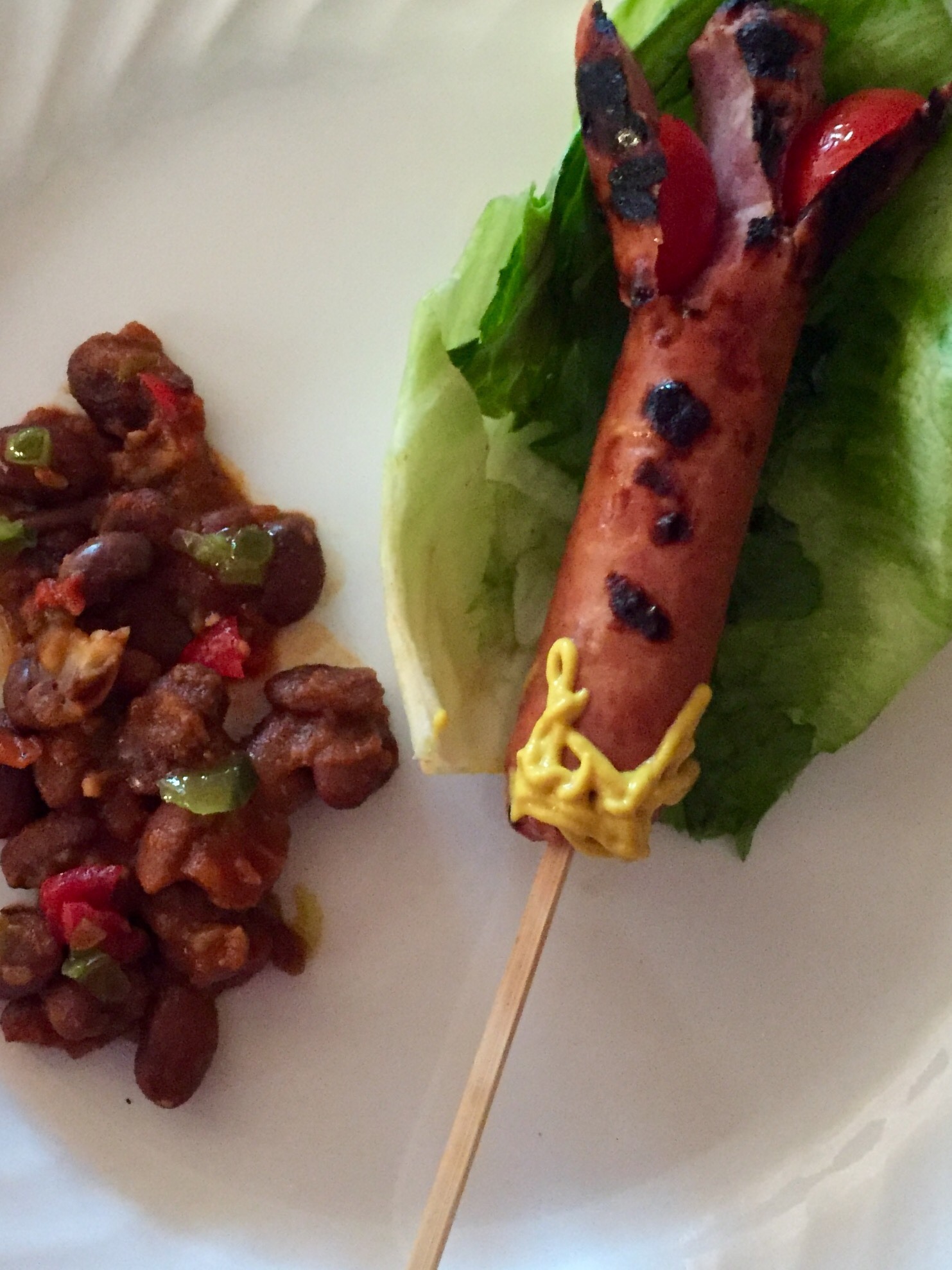 I made these for Recipe Tag - and I'm glad that I did. The guac is fantastic and the crisps/chips are an interesting and different addition. After 1st mixing , the dough was a little sticky but that soon went away - I didn't add any additional Bisquick while kneading. I then made 8 balls (halved the recipe) and patted them out by hand/fingers on a plate filled with corn meal (this was very easy). I fried them in my deep fryer instead of using oil in a Dutch Oven - took them out as soon as the edges began to brown, any sooner & they weren't done. They're light and a little flaky, and the corn meal adds an interesting texture (they remind me of a cross between chips, crackers & tortilla's). I used 2 small avacados for the Guac and skipped the bacon bits - it was creamy & chunky and as good as any other guac I've tried (I love tomatos in guac!). Thanks for a great recipe Sharon. I'm not a fan of Bisquick, I think my box is 3 or 4 years old!, but the crisps were fun to make and serve!
Combine biscuit mix and water;stir just until blended.
Turn dough out onto lightly floured surface, and knead lightly 3 or 4 times.
Divide into 16pieces, and shape each piece into a ball.
Sprinkle surface with cornmeal; roll each ball into a 5-inch circle.
Pour oil to depth of 2 to 3 inches into a Dutch oven; heat to 375*.
Drop rolled dough, two pieces at a time, into hot oil, and cook 15 seconds on each side until puffed and golden.
Drain on paper towels.
Serve warm with Guacamole Spread.
Yield: 16 appetizers
Guacamole Spread:
Combine all ingredients, stirring until well blended.
Yield: 1 1/2 cups.