Holiday Brussels Sprouts With Cranberries
JayneF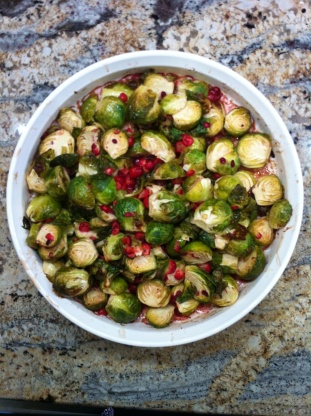 I found this on the Weight Watchers website and it is a favorite, diet or not, I have made it with dried cranberries and fresh. there is no comparison. Fresh cranberry is the way to go! That's why these are "holiday" sprouts because fresh cranberries are only available around the holidays. Go figure:)
-Mix together in medium dish; syrup, oil, apple cider vinegar, salt pepper and Dijon.
-Spray bottom of pie dish with cooking spray.
-toss Brussels sprouts in syrup mixture to coat and put into pie plate.
-sprinkle cranberries over top.
-bake at 375 for 30 minutes, stir around after 15 minutes.