loof751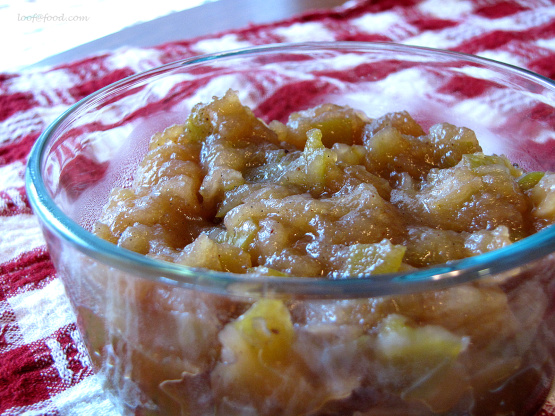 I made this for the holidays, and it was truly the best applesauce I've ever had. The apartment smelled incredible while it was cooking! I used a mixture of Gala and Fuji apples, although any apples should be fine. Courtesy of Saveur.com.

Wow this is a delicious applesauce! For me the addition of the vanilla really gave it that something special. I scaled the recipe to 1 lb of apples (used Granny Smith) and did not peel them for a more rustic texture. Loved this - thanks for sharing the recipe!
Bring all ingredients except the vanilla extract to a boil in a 6-qt. saucepan over high heat. Reduce heat to low, cover, and cook for 10-15 minutes, or until the apples start to break down.
Uncover and cook for a further 1-1 1/2 hours, or until the mixture has reduced by about a third and the sauce becomes thick and amber-colored.
Remove from heat and stir in the vanilla extract. Serve warm or cool.