Hold the Margarine Chocolate Chip Cookies
Nif_H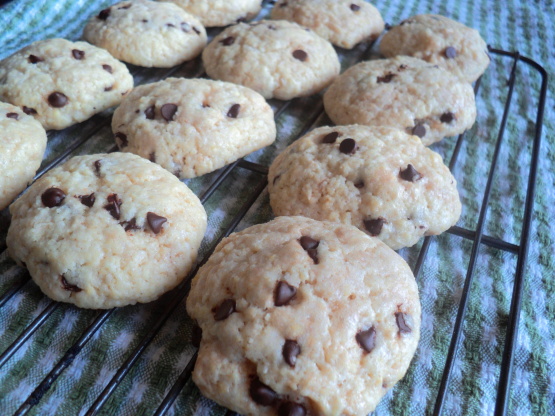 Usually I don't go for "healthy" sweets, but these are actually convincing as chocolate chip cookies, and my kids loved them! They're also super easy, and can also be made with whole wheat.

Top Review by Nif_H
Not your traditional chocolate chip cookie, but very good and all gone thanks to my boys! When I first made the dough, it was incredibly "crumby" and would not stick together. I added 1/2 cup water and that did the trick. This recipe made 48 cookies. They cooked for exactly 20 minutes and didn't brown, but no complaints here! I made these for Pick a Chef 2011 for my adopted chef GalicioBocharit. Thanks! :)
mix wets and dries in separate bowls.
mix wets into the dries, then add chocolate chips and optional nuts to the dough.
roll into balls and bake on a cookie sheet at 180 degrees Celsius until golden.