Prep 10 mins
Cook 15 mins

This taste just like the BBQ pork that the Asian market in our area sells. Believe the original recipe may have come from Cooking Light.
Directions
Prepare grill.
Combine hoisin sauce and next 7 ingredients (hoisin through garlic) in a small bowl; stir with a whisk.
Slice pork lengthwise, but not through, other side. Open halves, laying pork flat. Sprinkle pork with salt and pepper. Place pork on grill rack coated with cooking spray; cook 5 minutes. Turn and baste pork with hoisin mixture; cook 5 minutes. Turn and baste pork with hoisin mixture; cook 5 minutes or until pork reaches 155° or desired degree of doneness. Let stand 5 minutes before cutting.
Reviews
Most Helpful
Made for Holiday Tag. I can't say enough about this glaze...wonderful!! My only concern is that I wanted more! I used boneless centre cut pork chops and they were mouth-watering.I seasoned my chops with a chili-lime sans sel before grilling.Don't be afraid to up the heat when grilling to get that carmelized yumminess. Update:I made this glaze for grilled salmon and omigoodness...it was super yummy! I spread some on my salmon fillets about 20 minutes before grilling then basted it with the glaze as it cooked.

I couldn't believe how easy this was to make! I made the glaze exactly as posted, except I could not find chili paste with garlic, and had to settle for plain chili paste. This really did take only 15 minutes on the grill! The butterflying of the tenderloin really speeds things up! The glaze is very flavorful and there is just the right amount. Made for Culinary Quest 2014.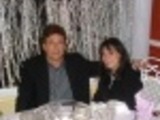 Made for Every Day is a Holiday Tag and really loved it. It is fantastic and easy to make. We served it with my Asian Skinny Fried Rice and it made a great meal. Thanks for posting.