Bergy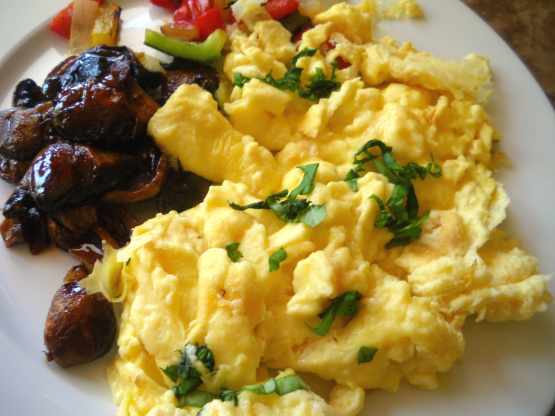 The delicate flavour of fresh herbs gives scrambled eggs a new dimension. from the Dr Atkins New Diet Cookbook.

Excellent! The flavor and texture of these eggs was perfect. Note: the recipe doesn't currently mention when to add the cream, salt & pepper - I added these when mixing up the eggs.
melt butter in a non stick frying pan over med heat.
pour in eggs, and cook for 1 minute without stirring.
with a wooden spoon, gently turn the eggs from bottom to top, scraping all around the edges of the pan.
the eggs should not brown.
when the eggs form soft curds, add herbs and turn onto a warmed plate immediately.