PaulaG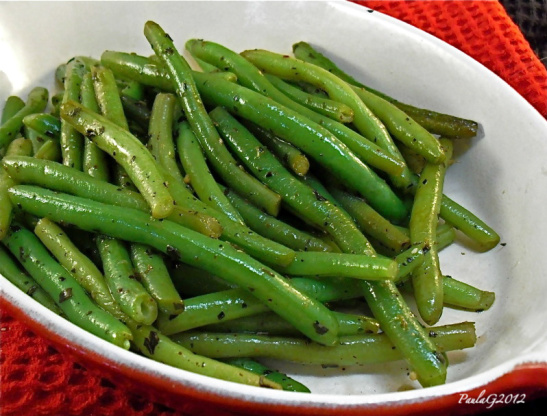 Based on a recipe from a McCormick Spices for Health pamphlet extoling the power of super spices as natural antioxidants.

Great flavor! Really different than the majority of bean recipes we've tried. We will be making this one again.
Add beans to medium saucepan with water to cover and bring to a boil.
Reduce heat to low; simmer 4 to 6 minutes or until crisp-tender. Drain. Return beans to pan.
Add vinegar, oil, and spices to pan, tossing with beans.
Cook and stir over medium heat 1 to 2 minutes or until heated through.