Chill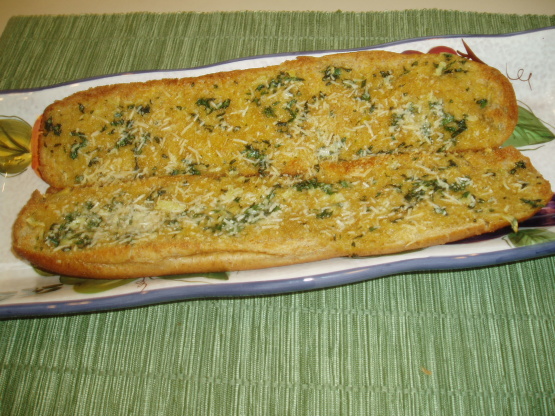 I saw this on Tyler Florence's show. I tried it. I Love it! I feel it's the best garlic bread I've tried.

Very good! I used extra garlic and added a little pizza blend cheese on top. Everybody loved it.
Mash the garlic cloves with the salt and olive oil (the amounts are approx) making a paste.
Add the paste, parsley and basil into the softened butter.
Spread mixture on a halved loaf of french bread.
Drizzle with a touch of olive oil.
Bake at 350°F for 15 minutes.