Prep 30 mins
Cook 30 mins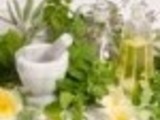 The herbs give an interesting variation in this old-fashioned English favourite.
Directions
Preheat the oven to 375 °F
Heat the oil and fry the onion until brown.
Lower the heat and add the beef and Worcestershire sauce.
Cook for 10 minutes.
Add the mushrooms, tomato purée, yeast extract and stock, cook for 10 minutes.
Add the wine and simmer.
Mix in the cheese and herbs to the mashed potato.
Spoon the meat into a deep ovenproof dish. Top with the herby potato.
Bake for 30 minutes.
Most Helpful
Perfect recipe for a wintry Australian dinner. I threw in some frozen peas and added an extra teaspoon of worcestershire sauce (just because I love it) but followed the rest of the recipe. It was so quick and easy to make. The cheese and herbs add a lovely dimension to the topping, which I made using Recipe #106693.

Nice cottage pie! I really enjoyed the herbs in this. I chopped the mushrooms, and replaced the tinned tomatoes with a little extra stock and wine, as I'm not quite convinced of the place of tomatoes in a cottage pie. I used marmite and a splash of worcester sauce.
This recipe really hit the spot last night. I used Promite for the yeast extract (I find that Vegemite can be a bit harsh in this sort of meal)and used a can of chopped tomatoes. I let the mixture simmer for about 30 minutes. Loved the cheese and herb mash...yum!!