Healthy Strawberry, Orange, Banana, Soymilk Smoothie
This is a great all-natural smoothie. It has no added sugar or other additives, and all ingredients fresh and healthy.
1 cup soymilk
1⁄2 cup orange juice, not from concentrate (such as "Simply Orange Juice")
6 -8 fresh strawberries (6-8 small to medium or 4-6 large to jumbo strawberries)
1 banana, sliced
4 ounces plain yogurt (unsweetened)
8 -10 ice cubes
Directions
Pour soymilk and orange juice in blender.
Add strawberries and banana to blender.
Add yogurt.
Blend on medium or high until fruit is completely chopped up.
Add 8-10 ice cubes (you can add more or less ice to make the smoothie thicker or thinner).
Blend on high for 1-2 minutes. Taste a small sample to make sure the ice is completely blended - you should not be able to chew on any ice chunks! If there are ice chunks, then you should keep blending it a little longer.
Enjoy!
Most Helpful
Soy is usually GMO. Very unhealthy!!!

Very good smoothie! I added 2 packets of Stevia to sweeten it up a bit because I like things sweet. Great recipe.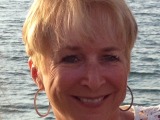 Quick, healthy and delicious! I just dumped them all in the blender without slicing as it did all the work. I think I might have tasted more of the banana as the one I used was large. Nevertheless, we enjoyed it! Thank you!