David04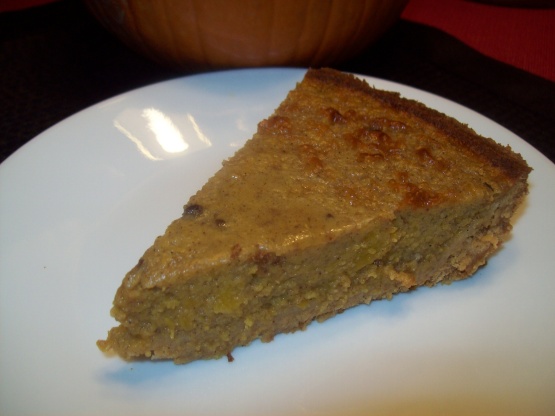 I love pumpkin pie, always have. This is a little bit healthier than the traditional pies. To make the spices simpler, you can substitute all of the spices with 1 tablespoon of pumpkin pie spice.
Pre heat oven to 425°F.
Roll pastry on floured surface into circle one inch larger than inverted 9-inch pie pan.
Place in pan. Trim and flute edge.
Beat pumpkin, evaporated milk and eggs in large bowl.
Beat in remaining ingredients.
Pour into pastry shell.
Bake at 425F for 15 minutes.
Reduce heat to 350F and bake another 30-40 minutes.
Pie is done when an knife inserted near center comes out clean.
Cool on wire rack.