Nif_H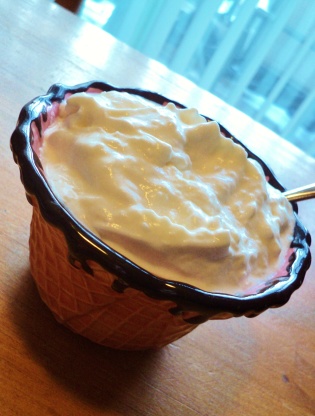 This ice cream takes a bit more time than others, but its well worth it! Cooking time is freezing time.

Top Review by Nif_H
What a treat! I made as listed but didn't bother pureeing it because the pieces of fruit were so small. I used my Kitchenaid ice cream maker attachment and it worked really well. The ice cream wasn't too firm after 30 minutes but it makes one heck of a soft serve! I will make this again and maybe next time it will make it to the freezer! Made for PRMR. Thanks VeggieCook98! :)
Whisk Milk and Sugar together until Sugar is dissolved.
Stir in Cream, Vanilla, Coconut, Pineapple, and Banana.
Puree in blender until still slightly chunky.
Freeze in ice cream maker according to manufactures directions. Freeze until hard in the freezer.
Enjoy!