This recipe is guaranteed to satisfy the pickiest dog. We were advised to feed our puppy dry puppy chow. He would just nibble on it throughout the day. Consequently his outside needs were hard to predict. This recipe was the answer. Our mature dog suddenly developed an appetite for his food, too. Now, both dogs practically inhale this (I feed twice a day), we know when to let them outside, resulting in happier pets and parents! It also provides some extra calcium and protein. If your dog doesn't exercise much, you can use the lighter canned dog food, and the fat free yogurt.
1⁄2 cup dog food, amount per recommendation by chow manufacturer for your breed/weight
1 tablespoon whole yogurt, per 1/2 cup chow
1 tablespoon canned dog food, per 1/2 cup chow
Directions
Place recommended amount of chow in dog bowl.
Add yogurt and canned dog food.
Stir to mix dry chow with"wet" ingredients.
Watch dog inhale all of it within seconds.
Twenty minutes later take dog outdoors.
Reviews
Most Helpful
If you happen to be out of yogurt, cottage cheese is a good substitute, mine love it mixed in the kibble.

This really works! Thanks for the recipe!!! Our puppy LOVES it!!!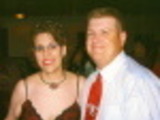 Just a comment - I have not tried this yet but I will when I go home. I have the pickiest dog in the world and with her she has an awesome sense of smell (she is an Akita) and I have noticed that as soon as her dry food gets "old" she wont touch it. So, I buy her dry food in the smallest bag I can find and immediately transfer it from the bag to gallon size zip-lock containers. The food stays fresher longer and there is less waste that way.