Dawnab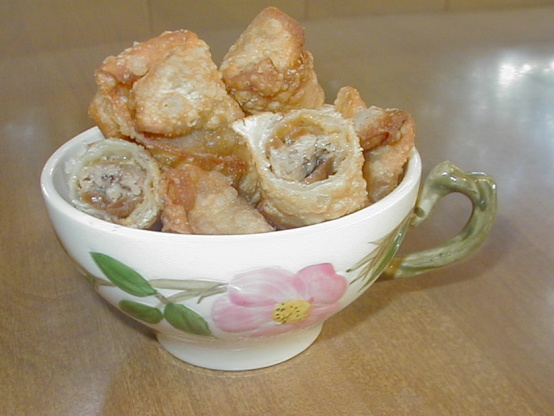 A great way to use up the leftover hamburgers from a previous dinner or to make from scratch. These are quick and easy and great served with fry sauce or ketchup and mustard. The mushroom and onions are usually part of my leftovers too. I even find myself making extra at one night's dinner to have these another night.

Everyone at our 4th of July celebration loved this! I was asked for the recipe at least 5 times. Delicious!
Saute mushrooms and onions in olive oil.
Add chopped hamburger patties and cheese; mix.
Roll in wonton wrappers.
Fry until golden.